At Smarter HR Solutions, we've assembled the absolute best professionals around to help with everything from HR consulting to payroll outsourcing. We always have someone on staff to offer your business the perfect HR support you are looking for. Whether you need to outsource HR for your small business or have grown so fast that you are in need of HR advisors to stay compliant, we're ready to help. Contact our human resources company today!
Nicole Bellow
President & Sr. HR Consultant
Nicole Bellow is the President & Sr. HR Consultant with Smarter HR Solutions & Smarter Safety Solutions and possesses over 23 years' experience in Human Resources, Training and Development, and Direct-Hire and Temporary Placement. Nicole has attained her HR, Management, and Training & Development experience from ABN AMRO/La Salle Bank, Mainland Preparatory Academy, University of Texas M. D. Anderson, University of Texas Medical Branch, and Harris County Hospital District. She maintains an SPHR certification through HRCI and SHRM's SHRM-SCP. Nicole is currently completing her dissertation to confer her DBA and holds an MBA in Finance and a BS in Political Science.
Alisia Henderson
Sr. Training Consultant
Alisia has 20 years' experience in the corporate field working with professionals and para-professionals in public service, finance, oil and gas, healthcare, and various customer service industries. She has earned her BS in Business Management and MA in Curriculum and Training Development. Alisia brings her experience of training development, business management and customer service to Smarter HR Solutions.
Candice Duncan
Sr. Contract Consultant
Candice has 10 years' experience as a Supervisor – Contract Administrator in the Oil & Gas industry working on domestic and international projects. She is fully committed to ethical business practices. She currently holds a BS in Business and a certification in Construction Management. Candice brings to Smarter HR Solutions her experience and skills in contract handling in the Oil and Gas field.
Kiarra Bellow
Office Administrator
Kiarra brings over 12 years of customer service, HR management, accounting, relationship management, direct-hire, temporary placement and event coordination. She is currently pursuing an accounting degree. Kiarra is responsible for customer service, timekeeping, and operations management as well as business development.  She brings a wealth of knowledge from her experience working in hospitality management, retail, and local government agencies. Kiarra also serves on the Board of the Greater Coastal Community Action Council.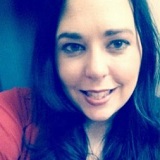 Ashley Helms
Digital Media Consultant
Ashley is thoroughly versed in all aspects of Marketing. She has a strong focus on online marketing and is proficient in social media marketing, SEO, and web management. She has a B.A. from UHCL in Mass Media and Communications, HTML certified via W3Schools, and a Digital Media certification from Microsoft. Ashley brings her online marketing, SEO knowledge, and web management experience to Smarter HR Solutions to help clients build an efficient and effect online presence.
Monica Harris
Sr. Consultant – Construction Safety Compliance
Monica brings her 13 years of health & safety experience to Smarter Safety Solutions. During her experience in Health and Safety consulting, Monica has acquired certifications as an Authorized Outreach Trainer through the University of Texas at Arlington, as well as a wide range of technical, and management skills. These technical skills extend to assisting clients with creating programs to transform safety culture, developing safety management plans, providing onsite safety audits and instructing OSHA 10 & 30 Hour classes.

Quintin Dean
HR Coordinator
Quintin has 5 years experience in Human Resources (HR) working with companies in the healthcare, retail industries, direct-hire, and temporary placement. In 2018 she earned her Bachelors of Business Administration in Business Management with a concentration on HR at the University of Houston. She is currently a student member of the Society of Human Resource Management (SHRM). Quintin brings recruiting, sourcing, and HR administration experience to Smarter HR Solutions.

Stormie King
Marketing / Graphic Designer Specialist
Stormie has 6 years of experience in Graphic Design in retail and education industries. In 2019 she earned her Associates of Applied Science in Graphic Design. She will continue to pursue her Bachelor's Degree at the University of Houston – Clear Lake. She is proficient in Adobe Illustrator, Photoshop, InDesign, Premiere Pro, After Effects, Social Media Marketing, Event Coordination and Customer Service. Stormie brings creative, innovative marketing and graphic design ideas and implementation to Smarter HR Solutions.

Lee Stewart
Sr. Consultant – Corporate & Industrial Risk Management
Sergeant Lee Stewart has been in Law Enforcement since 1995, where he began his career with the City Of Meadows Place Police Department until he was hired with the La Porte Police Department on January 1997.  Since his employment with the La Porte Police Department, Lee has worked patrol, field training officer, criminal investigations detective, and School Resource Officer, public speaking, training, recruiting, hiring, and Crime Prevention. Lee brings his talent and experience to Smarter HR Solutions to help our clients mitigate corporate and industrial related risk.